Croeso i Dosbarth Penrhyn!
Croeso nol! I cannot believe we have hit the Summer Term 2021 already. As always, I'm super excited about the term coming up and all of the lovely things we have planned. I cannot wait to get started!
First though, let me just share the important information and some changes to our weekly routine that will be implemented this term.
PE will be moving from a Monday to a Thursday, as Mrs R Jones will now be covering PE lessons for this term, with Mr C Jones' support. This means children will need to come into school in the outdoor sports kits on a Tuesday.

Friday mornings will be set aside for outdoor learning challenges. Children will need to come into school wearing clothing suitable for forest school on these days. Let the weather be your guide but I would recommend long trousers/leggings, long sleeves and a waterproof coat along with old trainers, boots or wellies.

Now that non-essential shops have reopened, we will be expecting to see children in their school uniform again, as per Mr Hamilton's update before Easter. If anyone has any unused uniform that their child(ren) has grown out of, we would be very grateful for the donation as we would like give parents the option of collecting uniform from school for free if they are unable to purchase anything new at this time. Diolch in advance.

As the weather is warmer, please can you ensure children are coming to school with fresh water each day. Ideally, two bottles as the children do run around a lot at break and lunch times and will need to stay hydrated. Children are welcome to bring juice for break and lunch time, but we do ask that it is plain, unflavoured water only in class please.
Now, the exciting stuff!
Our class topic this term will be Ancient Greece.
Please see our topic grid below for full details.
Planning encompasses the four core purposes for learners in Wales and is subject to change to adapt to learners needs.
Alongside our topic, we will be reading the book Percy Jackson and the Lightning Thief by Rick Riordan.
As always, if you have any questions or concerns about the upcoming term, please do not hesitate to contact me, either on Class Dojo or via email at jonesc3693@hwbcymru.net.
Diolch yn fawr. Thank you for your continued support.
Mrs Jones
22/2/21 – BOBOL BACH! It's WELSH WEEK!
This week you can find all of your activities on one easy document complete with buttons linked to all of the resources for your activities.
I have introduced chilli challenges into the mix this week. It should be fairly easy to follow what to do but you can always contact me on seesaw or dojo if you need any help or advice with your work.
Welsh Week activity grid: Welsh Week Grid of Activities
Have a look at my introduction to Welsh Week video here to show you what to do with the pdf and chilli challenges, as well as what is expected this week:
Pob lwc pawb!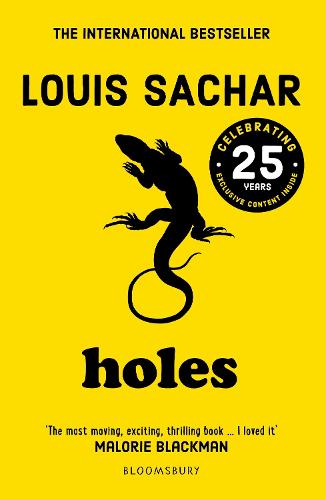 Click the link below for chapters of Holes, read aloud by Mrs Jones
———————————————————————————————
8/2/21
PRIORITIES FOR THIS WEEK:
Catch up on chapters of Holes (up to chapter 17 by Friday)
Watch any maths video lessons missed and have a go at the problem solving tasks each day
Literacy work – daily video introductions and complete activities set
These will be important for when we return to school – please try to keep up to date, especially with literacy.
———————————————————————————————
1/2/21
Choose the timetable that best fits your home lifestyle. 
It is so important to keep on top of your maths and literacy work. So, try to prioritise these every day if you can and only go on to the afternoon activities if you feel you are able to. Take lots of breaks if you need them. #WellbeingComesFirst 
Mrs Jones x
—————————————————————————————————
25/1/21
After a long and heavy snow shower on Sunday, I have pushed our lessons forward by one day to incorporate a SNOW DAY!
Find below a grid of activities you might like to do on your Snow Day and a link to this week's timetable.
—————————————————————————————————
18/1/21 – Home Learning
This week we will be starting a whole new topic.
We will be starting the book Holes by Louis Sachar and all of our literacy work this week will be based around these initial chapters. Everything you need to know about this can be found on our weekly timetable here:
Home learning timetable 18.1.21
For those of you who are finding it tricky to keep up with all of the activities and timescales on this timetable, I have sent a more limited timetable via dojo if needed. This is also included in the OneDrive folder.
All of the resources you will need for this week can be found here OneDrive  and/or on Seesaw for daily activities and updates.
We will be starting a new concept in maths this week too. I have included some short video lessons to start off some of this week's maths sessions. I am hoping this will help children to grasp some of the concepts and terminology we will be dealing with. I have started with the basics, but have included some more complex optional work for those children who would like the extra challenge.
As always, I am contactable between the hours of 8:30am and 4pm on Dojo, Seesaw and via email at jonesc3693@hwbcymru.net. Please do not hesitate to contact me if you have an questions or concerns about your child's work this week. I will do my best to answer you as quickly as possible.
Have a great week
Mrs J x
—————————————————————————————————
11/1/21 – Home Learning
This week, we will be continuing to consolidate the maths we have been learning so far this year. We will also finish the book  we started in the Autumn Term. You will find the video links to the chapters embedded into the PDF timetable for the week and also here:
Please find all of the home learning tasks for this week in the timetable below:
Home learning timetable 11.1.21
Files needed to complete and view some of tasks can be found in this OneDrive Folder
As usual, I will be contactable via Class Dojo, Seesaw and email (jonesc3693@hwbcymru.net) between the hours of 8:30am and 4pm Monday to Friday should you have any questions or need any support accessing the tasks set I have set this week.
Mrs Jones
—————————————————————————————————
Welcome back! A Blwyddyn Newydd Dda!
I hope you have all had a lovely Christmas break.
4/1/21 – As you all know, this first week back will be a home learning week. Please find a suggested timetable to follow below. I realise each and every house is different, so please do work these activities around your home schedule. The timetable is just there as a guide, but is very flexible.
You will also find some of the activities needed to complete the tasks below. The main maths activities will be found on MyMaths, but there are alternatives below for those who have misplaced their log ins or are having trouble logging in. Further online activities have been hyperlinked into the Timetable, which has been shared on Dojo and Seesaw also.
I will be contactable on Dojo, Seesaw and via e-mail throughout this week between the hours of 8:30am and 4pm should you have any questions, queries or news you wish to share with me before the children return to school for face-to-face learning.
Diolch yn fawr!
Home Learning Timetable Week 1
Friday 8th January Reading Activities
Alternative Maths Activities
Home Learning activities for the final week of term 15/12/20 – 18/12/20
We're back – Autumn Term 2
What a fantastic first half term we had! I cannot believe how much we covered in just 7 weeks.
Our topic has taken a little 'twist' this half term. We will still be focussing largely on the Victorians, but we have chosen a new musical to get our teeth into.
Over the next few weeks, we will be studying and recreating the well known musical OLIVER!
We will be learning the lines, singing the songs , designing the set, creating opening credits and much more. Stay up to date with our progress and keep your eyes peeled for news of our upcoming DVD, which will be on sale in time for Christmas 🎄
We think you'll enjoy it and we just know you'll be asking for more…
———————————————
A huge welcome back, after what has been undoubtedly one of the most unusual school years I have ever experienced. I hope you have all had a lovely, relaxed summer, and are ready for an exciting first term in Dosbarth Penrhyn.
I am really looking forward to getting started with our Autumn Term topic… I wonder if you can guess what it is….
Before I tell you a little more about that, here is some important information for you:
PE

will take place on a

Monday

this year and will be taught by our fantastic Health and Well-being coordinator,

Miss Thomas

. Children are asked to come into school wearing their PE kits for this first term. This should be a kit suitable for outdoor PE, as we will endeavour to be outside as often as possible. I would suggest a navy blue or black tracksuit with a hoodie or sweater, a t-shirt underneath and sports shoes/trainers (if you do not have blue or black, please do not worry, the important thing is that the children are warm enough and comfortable).
Children will need to ensure they have

a warm coat

with them

every day

, as we will be learning outdoors as often as possible.
Every child in Dosbarth Penrhyn will be issued with a pencil case on their first day containing all of the stationery they will need in class. If you wish to send in a personal collection of stationery this year, this needs to be in a case small enough to keep inside their trays.
Children will be allowed to bring reading books home and are encouraged to read at home as often as possible. My philosophy is that

reading is the key

to absolutely everything. Reading is a top priority in Dosbarth Penrhyn; therefore, I will be sending a limited amount of homework this year, on the understanding that I expect children to be reading daily where possible. Each child will have a reading record to be signed.
Our break and lunchtimes will be spent in a zoned outdoor area containing just our class. We will rotate this daily to ensure we have the chance to make the most of all of our outdoor areas, including the football/basketball zone, the role-play buildings and gazebo area, the trim trail (green park (weather permitting) and the yard at the rear of the school (which, weather permitting, gives us access to the forest school and pond area). In periods of adverse weather, we will remain inside in our own classroom.
For the foreseeable future, children will remain in either group A or B (you should have received this information on Dojo recently) for arriving and leaving school.
Group A

will need to arrive at school between 8:40am and 8:50am and be collected between 2:50pm and 3:00pm.

Group B

will need to arrive at school between 8:50am and 9:00am and be collected between 3:00pm and 3:10pm.
It is very important that these timings are adhered to, as we need to limit the number of adults on the school yard at all times. If you feel that your child's assigned group will be an issue, please let me know as soon as possible.
We have a very exciting year ahead with lots to look forward to. New routines in school will, of course, take some time to get used to and are subject to change in line with government recommendations at any time. Please do not hesitate to contact me if you have any questions or concerns about anything school related. I am contactable on dojo and via email at jonesc3693@hwbcymru.net.
Finally, an overview of our curriculum coverage for the upcoming term can be found below. Please note, planning is subject to change in line with the learners' needs and/or any updated government guidelines.
Dosbarth Penrhyn archived 2019-2020